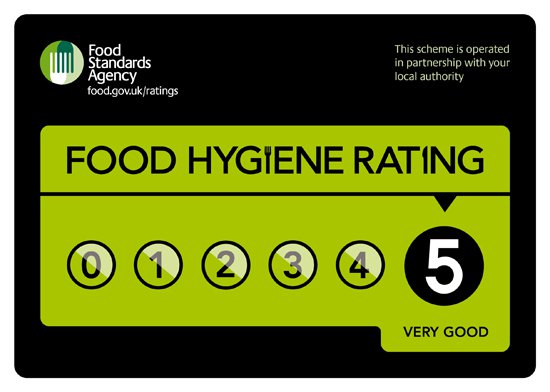 Food Hygiene Rating
Another Top Rating for The Plough & Harrow
The Plough & Harrow holds 5 out of 5 stars in the Food Hygiene Rating scheme run by Lancashire County Council.
This scheme replaces the old Scores on the Doors scheme.
During an inspection, an Environmental Health Officer appointed by the council visits food outlets to inspect the premises and focuses on the following:
• How food is handled, prepared and cooked
• The overall structure of the premises and the catering equipment, to ensure it is in good repair and working order
• Look at all our records to ensure we keep note of temperatures and cleaning rotas.